Production of
Immun' Âge
Approach to Food Safety / ISO Certifications
Commitment to quality ingredients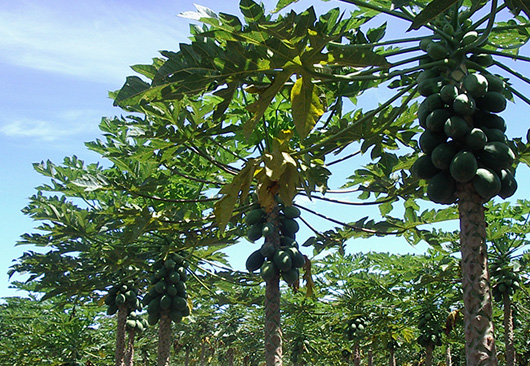 FPP is made from non-genetically modified carica papayas grown on our company contract farm in Hawaii. The papayas are selected by our highlytrained staff. FPP contains no additives or preservatives and produced from only 100% natural materials under strict quality control at our factory in Japan using specialized fermentation technology. Please enjoy the blessings of nature by taking FPP, we place utmost importance on food safety.
OSATO LABORATORY INC.
FSSC22000 (Food Safety System Certification 22000)
International Reputation and Quality Control (ISO9001:2015, ISO14001:2015, ISO22000:2018)
FPP enjoys an excellent international reputation, having been studied and approved by European, American and Asian doctors, among others.
FPP is produced under strict quality control at our factory in Japan which received ISO9001:2015 (the international quality standard) and ISO14001:2015 (the international environmental standard) certification. Moreover, our factory was among the first to receive ISO 22000:2018 (the international food safety standard ) certification. The quality level of FPP is shown by our quality level management system which guarantees safety for the ingredients, the manufacturing process, quality control, and the natural environment.
Osato Laboratory, Inc. has been assessed to comply with the FSSC 22000 (Food Safety System Certification 22000) first in Japan by JIA, which is the strictest requirement for Food Safety Management System in Europe, and was given the certificate on December 19, 2011.
ISO corporate philosophy
Osato Laboratory, manufactures Feremented Papaya Preparation under the corporate philosophy ralated the initial letters: FPP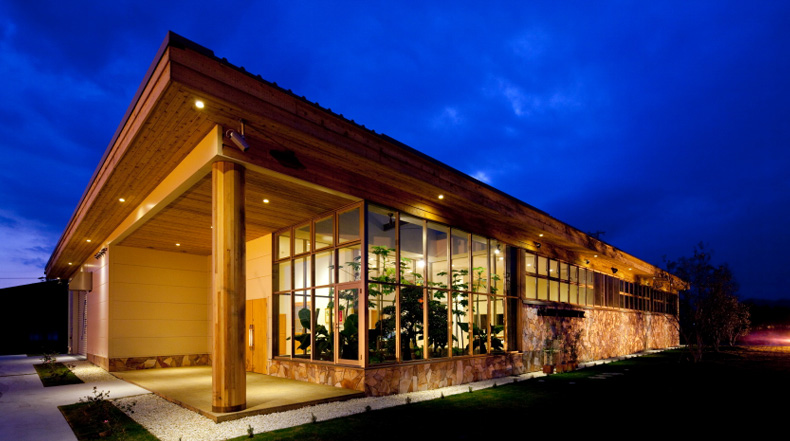 FPP is recognized throughout world for its quality control
FSSC 22000
FSSC22000 has been developed by the EU Foundation for Food Safety Systems (FFSC Netherlands) as an integrated certification scheme based on the internationally recognized standard "ISO22000" and the British Standards Institute (BSI) specification "PAS220", which is highly appreciated by European worldwide food supply chain groups. JIA is one of the organizations officially recognized as an ISO management system registrar in Japan. JIA certified the Osato Laboratory, Inc. with FSSC22000 for the first time and Mr. Fumihiko Kimura, Chairman and CEO of JIA, gave their very first certificate to us on December 19, 2011.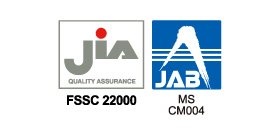 ISO22000:2018
The ISO 22000 is the international standard that specifies the requirements for a food safety management system. Osato laboratory Inc. has a strict standard for food safety covering all the procedures, including purchase of ingredients/materials, manufacturing products and services, etc., in processing and packing of Fermented Papaya Preparation.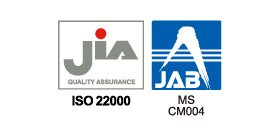 ISO9001:2015
ISO 9001 is quality management systems. The company policy of Osato Laboratory, Inc. is "We manufacture Fermented Papaya Preparation to achieve satisfaction of customers all over the world through consistent products with same high quality. In keeping with this company policy, we are making constant efforts to maintain and improve quality of FPP. All the staff of Osato Laboratory, Inc. conduct internal audits to achieve "same procedures" and make high quality "handmade" product constantly.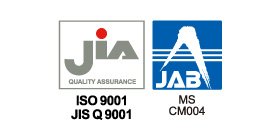 ISO14001:2015
ISO 14001 is a standard for environmental management systems. The aim of the standard is to operate the management systems for all the applicable laws and symbiosis with nature and community.
Osato Laboratory, Inc. engages in environment-conscious manufacturing under its fundamental principles "prevention of global warming and effective utilization of limited resources". In keeping with these principles, while promoting waste reduction and recycling, we have been making efforts to ensure environment and to live together with local community by proper management of greenery as well as support for an agricultural project called "Project ORI WINE" to reduce local abandoned farmlands and transform them into grape vineyards, aiming to go carbon neutral in 5 years.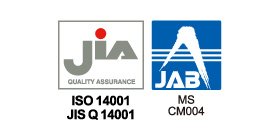 Site Licence Health Canada
In May 2011, Osato Laboratory, Inc. got a site licence from Health Canada, which means that it meets all the requirements of the good manufacturing practice as a manufacturer of Natural Health Product.