News & Topics
Shiga Kogen Prince Hotel / Yakebitaiyama Ski Resort
Immun'Âge® for winter sports!
2023/02/20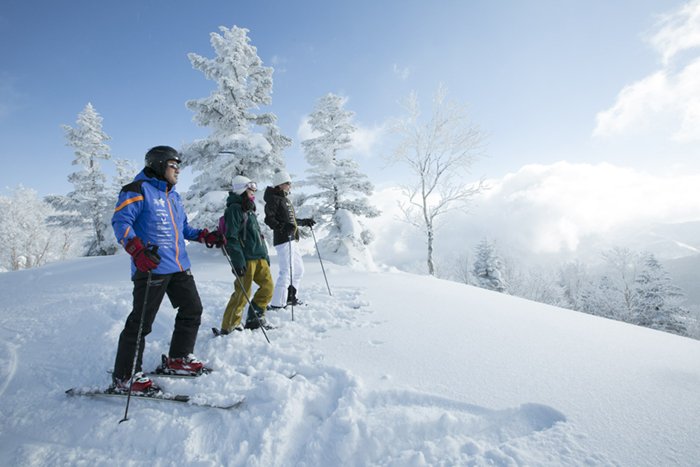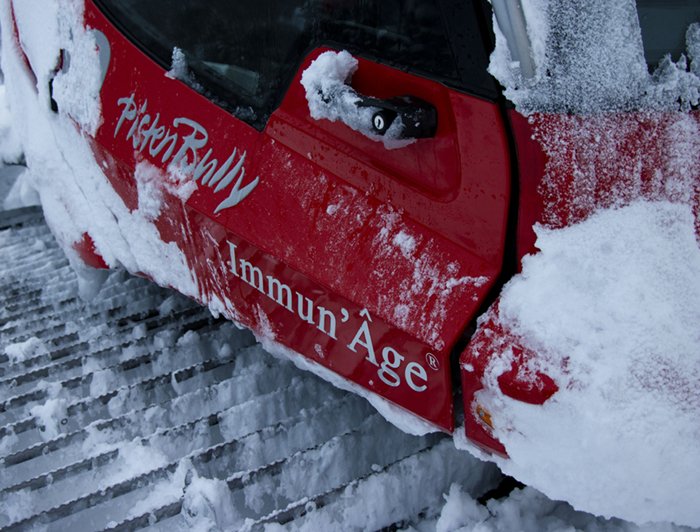 The Ad of Immun'Âge® again appears this season on the trail map of the Shiga Kogen Prince Hotel / Yakebitaiyama ski resort in the northern part of Nagano Prefecture.
The Immun'Âge® logo is also on the uniforms of ski-patrols who work hard every day for safety of winter sports enthusiasts as well as the Pisten Bully, snow grooming vehicle used for preparing ski slopes.
Immun'Âge® is FPP (Fermented Papaya Preparation) with an abundance of evidence, developed by the Osato Research Institute in Japan.
Immun'Âge® has been certified with international anti-doping certification program "Informed Sport" and is taken by world's top athletes as part of their physical conditioning for best performance, without worrying about doping risks. Immun'Âge® can be taken easily as it dissolves in the mouth without water. Its subtle sweetness refreshes your tiredness.
After a fun day of winter sports, Imun'Âge® is a great way to ensure the best condition for your next day.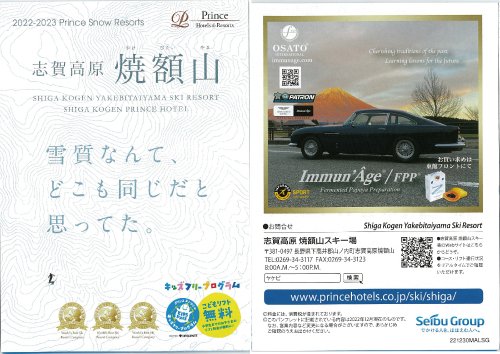 2022-2023 Season Trail Map of Shiga Kogen Prince Hotel / Yakebitaiyama ski resort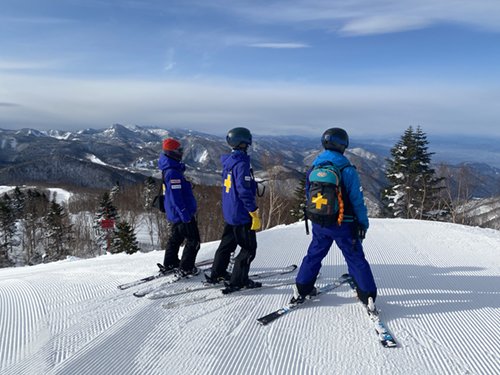 Immun'Âge® on the arms of young ski patrols as well as their leader!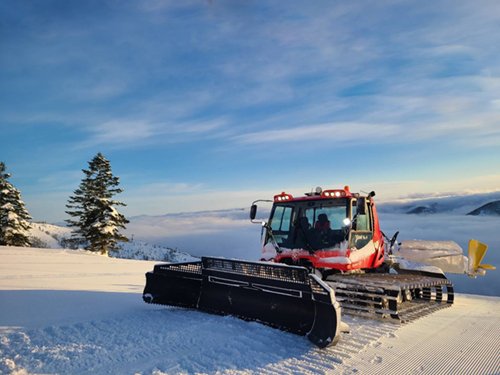 Spectacular Pisten Bully starts working at 3am to prepare ski slopes in early-morning sunlight.